Sunday, August 24th, 2014 Posted in
Churches
,
Fairfield
,
Gothic
|
No Comments »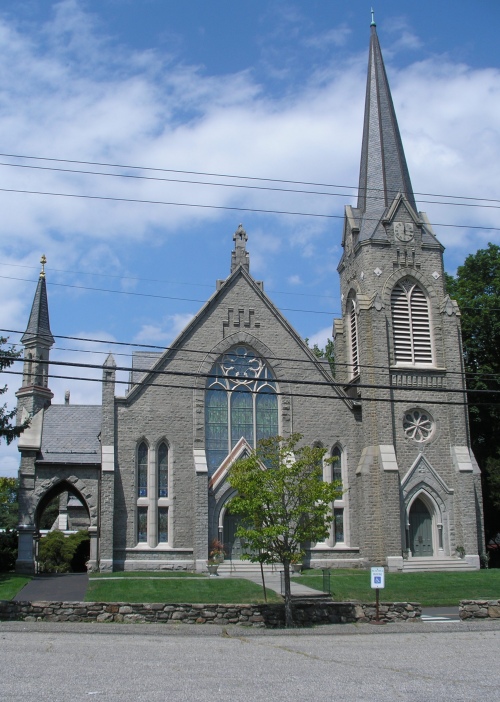 According to the Manual of the Southport Congregational Church (various editions):
Southport was for many years a part of the Fairfield parish. The people of Southport, having built a meeting-house in their own village in 1841, resolved at a meeting held February 18, 1843, to form a new church, and therefore called a council of the five neighboring churches for March 7, 1843. This council organized "The Southport Congregational Church," with a membership of twenty-eight. The sermon in the afternoon was by the Rev. Lyman Hotchkiss Atwater, of Fairfield. In the evening the meeting-house was set apart to the worship of God, the Rev. Dr. Nathaniel Hewit, of Bridgeport, preaching the dedication sermon. The church was received into the Fairfield West Consociation June 6, 1843.
The current Southport Congregational Church, at 524 Pequot Avenue in Southport (Fairfield) was built in 1875. The church's stained glass window dates to 1907.