Sunday, October 16th, 2016 Posted in
Churches
,
Eastford
,
Greek Revival
|
No Comments »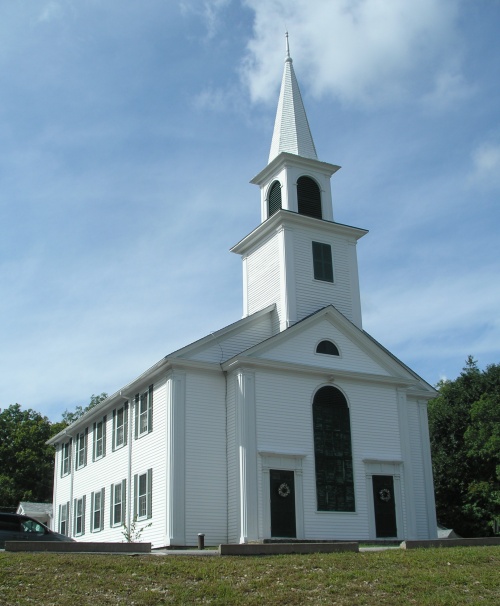 The Congregational Church in Eastford was organized September 23, 1778. A meeting house was soon erected on Lieutenant John Russel's land. The present church, located at 8 Church Road, was dedicated on December 23, 1829. The old church was removed, as described in Richard M. Bayles' History of Windham County, Connecticut (1889):
Esquire Bosworth purchased the old meeting house, removed it from the common and made it into a dwelling house. The day for the removal was fixed, men were invited with their teams, and all was ready for the start, when a delegation came to Esquire Bosworth, saying the oxen would not draw unless the teamsters were treated. Esquire Bosworth had recently identified himself with the temperance cause, and the "rummies" hoped to bring him to terms, but they mistook their man. The words of his pastor at his funeral, "He was one of the firmest oaks that ever grew upon Mt. Zion," were well spoken. Instantly the reply came, "It will rot down where it is, first." Enough teams were unhitched to prevent the moving that day, but immediately an offer came from neighboring towns to furnish teams that would draw though the teamsters were not treated. Esquire Bosworth left a legacy of a thousand dollars, the interest to be applied to help support a settled orthodox minister, and for the support of no other.
Today the Congregational Church of Eastford is a nondenominational church.