October 20th, 2017 Posted in
Federal Style
,
Greek Revival
,
Houses
,
Old Saybrook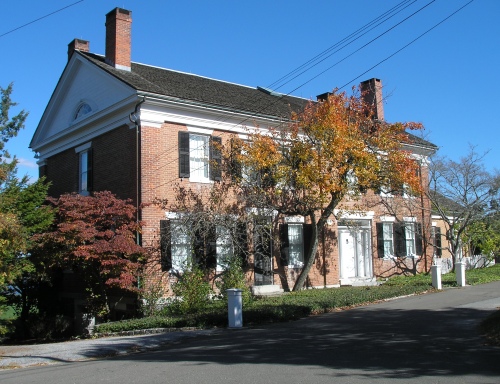 As described in the History of Middlesex County, Connecticut (J. B. Beers & Co., 1884),
The Dickinson family, though not among the first settlers, were yet prominent people on Saybrook Point during and after the Revolutionary war. Captain George Dickinson, who was born in 1770, was for many years a ship master and at times resided in foreign ports as agent. He was at Copenhagen, Denmark, when that city was bombarded by Captain, afterward Lord Nelson, and at his death, in 1857, at the age of 81, was the wealthiest man in the town.
Around 1830, Capt. George Dickinson (1770-1857) built a house at what is now 191 North Cove Road in Old Saybrook. The west end of the building contained a ship chandlery.