September 28th, 2017 Posted in
Federal Style
,
Houses
,
Oxford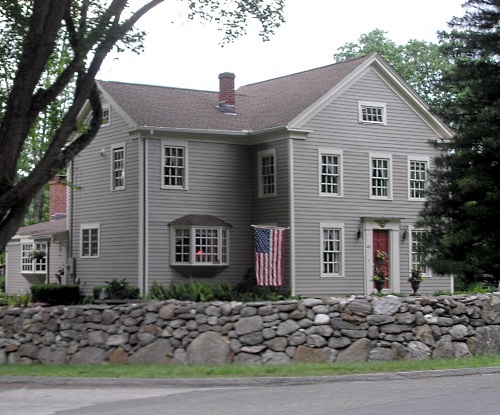 Named for Clark Tomlinson, the house at 447 Quaker Farms Road in Oxford was built about 1820. By 1835 it was owned by Asa and Hannah Hawkins and in 1868 was owned by Horace E. Hinman (1819-1902). As related in a biography of his son in the Commemorative Biographical Record of Dutchess County, New York (1897), Horace Hinman
was born in Southbury, Conn., and married a native of that place, Mary Hughes, a lady of Scotch descent. They first settled in Southbury and later in Oxford, Conn., Mr. Hinman following the shoemaker's trade. He is a Democrat in politics, and he and his wife are both consistent members of the M. E. Church. They had four children[.]
The house was later occupied by tenant farmers, became dilapidated, and was restored in 1971.