September 1st, 2017 Posted in
Colonial
,
Houses
,
Wallingford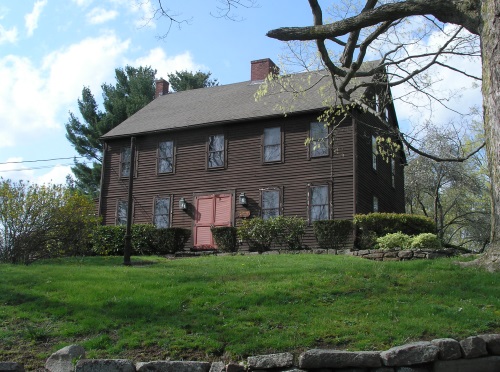 The house at the corner of Harrison Road and Woodhouse Avenue in Wallingford was built in 1755 by Willoughby Williams (1736-1776), just before he married Abigail Alling on Jan. 22, 1756. Williams served in the French and Indian War. As related in the Commemorative Biographical Record of New Haven county, Connecticut (1902), he
is supposed to have come from England, where he was born in 1736. He died in 1776. Where he settled in Wallingford is still known as the "Williams section," and is still occupied by a large number of his descendants. He was a weaver by trade, and was a very active man, and exceedingly athletic; he was able to put his great strength and endurance to good use in the French war, when he was taken prisoner at Quebec, and confined by the French on board a ship. In the night he dropped into the river, swam ashore, and reached the English lines.
The house in Wallingford remained in the Williams family until the 1940s.