November 9th, 2016 Posted in
Colonial
,
Houses
,
Woodbury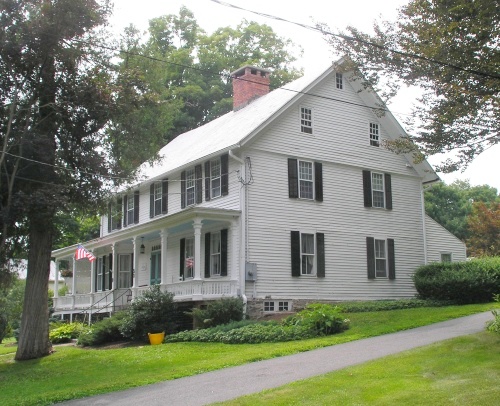 Not to be confused with another nearby Elijah Sherman House, the house at 50 Main Street South in Woodbury was erected by Deacon Elijah Sherman on land owned by Lee and Timothy Terrell. As related in the c. 1900 book Woodbury and the Colonial Homes:
The Sherman place is now occupied by Chas. Roswell, and the stone door step still bears the date May 19, 1791 A. D., chiseled on it. In the basement of this house, a tannery was located, later being moved across the street.
The house has been home to the Newell family since 1918.