June 22nd, 2014 Posted in
Churches
,
Cromwell
,
Vernacular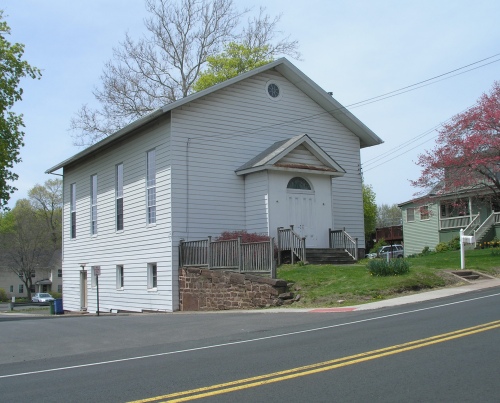 The building at 349 Main Street in Cromwell was built in 1853 as a Baptist church and later served as an American Legion Hall. The church was organized in 1802. According to Rev. Myron Samuel Dudley's History of Cromwell (1880):
In 1803 the church built a plain frame edifice Meeting-House on the West Green, and held their public meetings there until 1833, when the house was moved to the central part of the village and placed on a lot nearly opposite the present site of the Post Office. Worship continued in this house until Nov. 3, 1853, on which day a new house of worship, located a little North of the old one, built during the pastorate of the Rev. C. W. Potter and largely through his instrumentality, was dedicated. This latter edifice was remodeled, somewhat, internally in 1872, and is the house of worship of the church at the present time.
The church disbanded in 1936 and the building's steeple was removed.