March 30th, 2013 Posted in
Enfield
,
Organizations
,
Outbuildings
,
Vernacular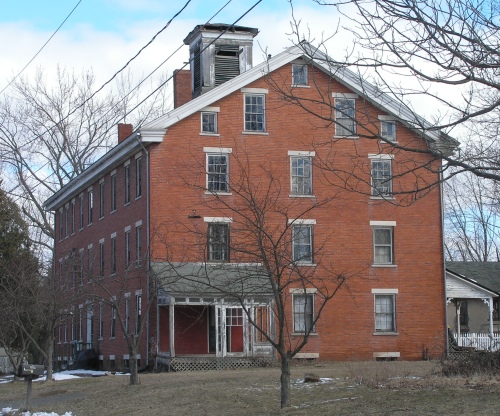 The Shaker community in Enfield (not to be confused with the Shakers of Enfield, New Hampshire) was established in 1792 and survived until 1917. 100 buildings were once a part of the Enfield Shaker Village, of which only 15 survive today. Living communally, the Shakers in Enfield grew to include five family complexes. The residence building of the South Family, on Cybulski Road, survives today. It is a three and a half story brick building with a wooden belfry. It has been converted into a private residence. There are other adjacent surviving Shaker buildings.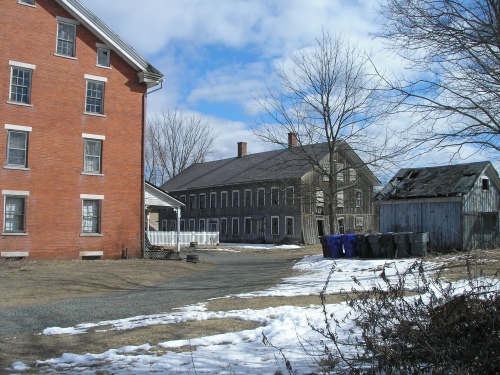 Behind the Residence is the wash house, a long structure built in 1858. It is in the center of the above image. The interior once contained large laundry vats and an open attic for drying laundry on lines. On the far right, in the image above, is the 1863 board-and-batten ice house.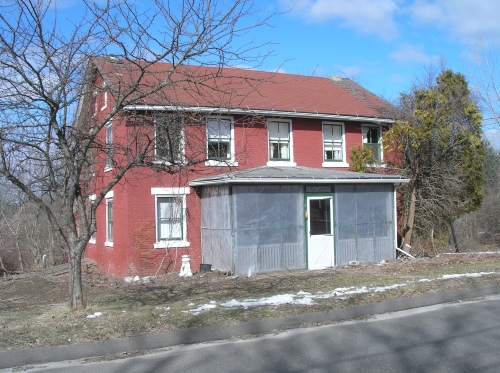 Across the street from the South Family Residence is the South Family Dairy. It is a brick structure with limestone trim, now a residence and greatly altered inside.