May 30th, 2012 Posted in
Commercial Buildings
,
Hartford
,
Renaissance Revival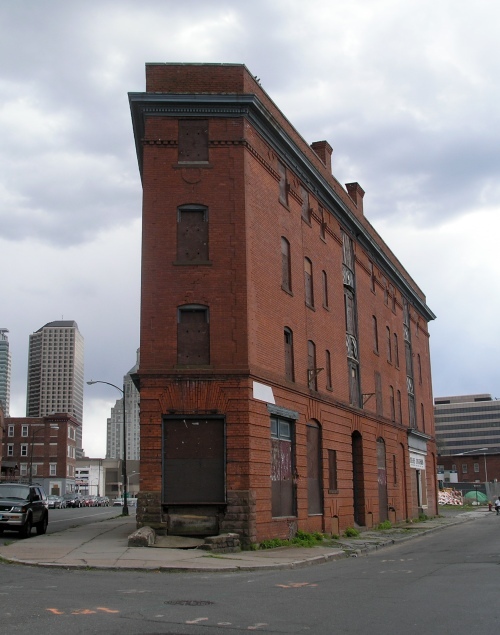 This is my 200th Hartford Post! To celebrate this milestone, I'm announcing that I have a book coming out later this summer called A Guide to Historic Hartford, Connecticut, published by The History Press.
Please watch this site for more announcements soon and "like" the Facebook page for the book:
http://www.facebook.com/AGuideToHistoricHartfordConnecticut
Also visit the site I've created for the book at
http://guidetohistorichartford.historicbuildingsct.com/.
The Flatiron Building in the above picture (called flatiron for its distinctive shape, resembling the famous Flatiron Building in New York City) is at 529-543 Ann Uccello Street in Hartford, between Ann and High Streets. The Neoclassical Revival commercial structure was designed by Frederick R. Comstock and was built in 1896. It has been vacant since a fire in 2004.